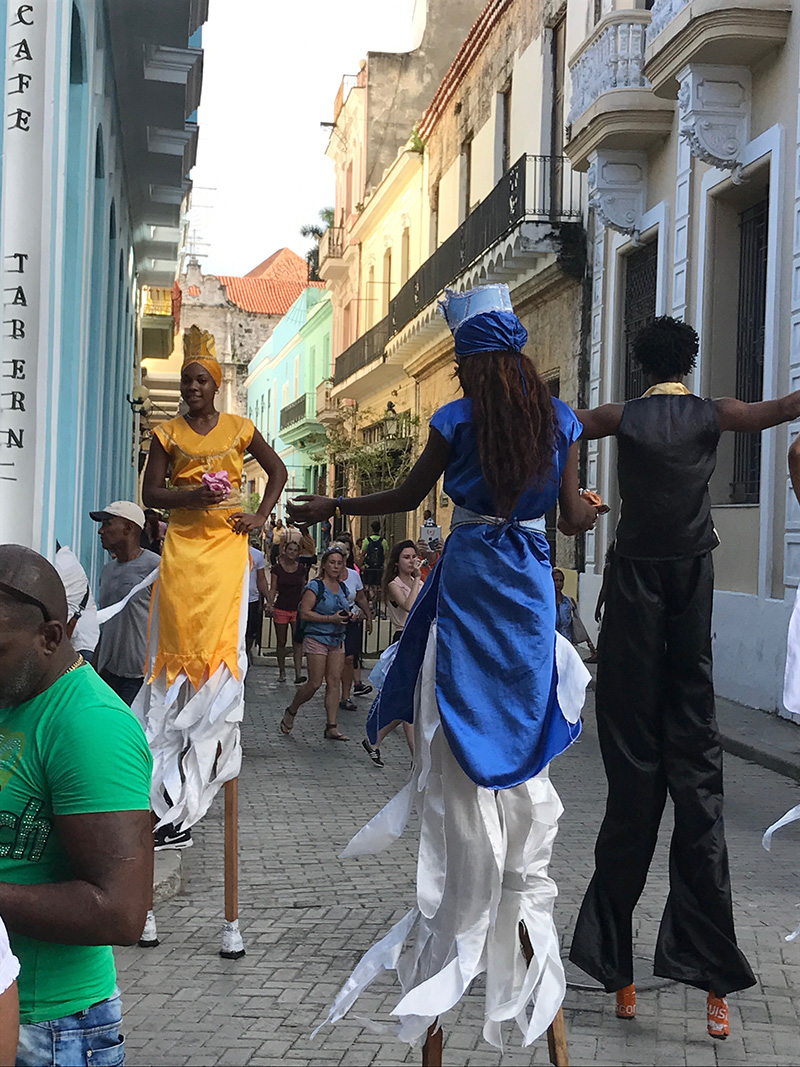 In preparation for your upcoming flight to Cuba, please carefully review the following unique travel requirements.
U.S. Government License Requirements and Affidavit
The Department of Treasury's Office of Foreign Assets Control (OFAC) has issued "General Licenses" in 12 categories of authorized travel, subject to appropriate conditions. Individuals who meet the regulatory conditions of the respective general license they seek to travel under do not need to apply for a "Specific License" from OFAC to travel to Cuba. Any travel that does not fall into one of the 12 categories will require a "Specific License".
Family visits.
Official governmental business.
Journalistic activity.
Professional research or meetings.
Educational activities or people-to-people exchanges.
Religious activities
Sports and public events
Support for the Cuban people
Research
Informational materials.
Authorized export activities.
Non-immigrant Cuban National.
Or OFAC specific license.
All customers must indicate via affidavit the type of license (General or Specific) on which they will travel. This following link, which will serve as your affidavit, must be completed prior to boarding a flight to Cuba: Travel Affidavit.
Visa Information
The Cuban government requires all U.S. Citizens traveling to Cuba to obtain a Cuban visa prior to their arrival into Cuba. Customers are encouraged to verify their eligibility for visa type with the Cuban Embassy in Washington. 
Customers who qualify for a Cuban Tourist Visa may purchase this at "Gateway Airport" (the final airport before departing the U.S.) for a cost of approximately $50. 
Customers who were born in Cuba, regardless of current residency, travel under separate requirements.
Again, customers are encouraged to contact the Cuban Embassy to verify the regulations that apply to their visit. Customers who lack the appropriate Cuban visa or permit will not be allowed to board their flight.
This following link, which will serve as your letter for visa, must be completed prior to boarding a flight to Cuba: Letter for Visa.
Passport Status
Please note that your passport must be active for the duration of your stay and must be in good, clean condition.
 For JetBlue Travellers
Baggage Information
Each customer may check a total of two (2) bags.
The first 50 pounds, for each checked bag, to and from Cuba, is included. A second bag may be checked for $35.
Checked bags, that are 51-70 pounds, will be accepted for check-in. Overweight baggage fees will be applied. check this link
The maximum allowed weight, for each checked-bag, is 70 pounds (31.75 kg).
Checked bags that are 63-80 linear inches (Length + Width + Height) will be accepted for check-in; overweight baggage fees will be applied.
Please note that boxes and unsuitably packed items are not accepted for check-in
Bicycles are accepted on flights to/from Cuba if they are in a plastic, hard-sided, padded case designed for bicycles and no more than 70 pounds and 80 linear inches (Length + Length + Height). A Bicycle Fee will be applied if the bicycle and container are more than 50 lbs. and 62 linear inches (Length + Width + Height). Bicycles that are unsuitably packed or packed in boxes are not acceptable for check-in.
Importants tips you may know
You will not be able to use Credit/ Debit cards from U.S. banks. Therefore, it is important to know a little bit about the local currency, exchange, and how much to bring. (You only need to declare the currency you bring into Cuba if it is more than $5000 USD).
PACKING ESSENTIALS
Passport and visa. You should keep a photocopy of your passport or your driver's license with you at all times. Upon arrival in Cuba, you should keep your passport, visa, and airline ticket in the hotel room or even the safe, along with all other valuables. You will only need to carry a copy of your passport on your person.
You might want to bring in granola bars, snacks, etc., for travel days.  This is especially true for vegetarians, who might have a little difficulty getting enough protein.
Make sure you bring enough money for tips. Generally tip hotel maids about 1 CUC per day. Taxi drivers and restaurant staff should also be tipped (even for the included meals, please). We recommended you tip both the Cuban guide and bus driver at the end of the trip (we generally do this as a group).  You should NOT tip IOEC or Girasol employees.