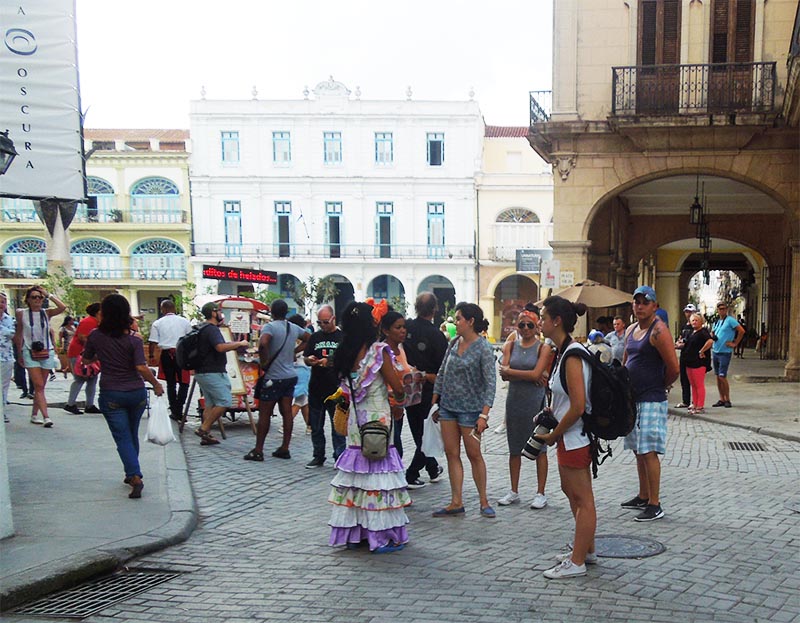 DECEMBER 29, 2017 – JANUARY 5, 2018
Come celebrate New Year's Eve in Havana! Experience Cuba first-hand with our unique educational, cultural, and fun winter program. Explore the city, visit museum and historical sites, enjoy Cuban art and music, and immerse yourself in the rich Cuban culture. Meet with community organizations and dialogue with experts on health care, urban planning, education and economics. Take an overnight trip out west to Las Terrazas, a rural sustainable development community and UNESCO biosphere reserve in the Sierra del Rosario mountain range.
In addition to scheduled activities, our programs provide you with multiple opportunities to meet and interact with Cuban people from all walks of life. Take advantage of the chance to exchange ideas and perspectives with your new Cuban friends. The highlight of your trip will be an invitation to a traditional New Year's Eve dinner, dancing, and celebration.
You will be hosted by professional, bilingual coordinators who will expertly guide through your Cuba adventure!
Cost: $2,270, based on double room occupancy (We will do our best to accommodate "double room" request for solo travelers, but we cannot guarantee availability. If a suitable room mate is not available, you will be required to pay the single room rate) and $2,470, based on single room occupancy.
A non-refundable deposit of $500 will be due MONDAY, OCTOBER 16, 2017 and it is required in order to secure requested program dates. The remaining balance (Final Payment) must be paid in full by WEDNESDAY, NOVEMBER 1, 2017. If you want you can pay the full amount at once.
Deposits and payments are non-refundable. After the final payment date all funds are non-refundable. Should there be warnings concerning a city or country to which participants are scheduled to travel due to heightened safety or terror alerts, ProximityCuba will refund all program fees with exception of the deposits and funds paid to third parties to hold reservations or provide services.
Required information is needed to secure hotel reservations, and to be sure we meet your program expectations. We cannot process incomplete applications, so be sure all necessary information has been provided.
REQUIRED PAPERWORK:
OFAC Travel Affidavit, completed and signed (DOWNLOAD)
Complete Registration Form (DOWNLOAD)
Cuban visa application. You will also have to fill Jet Blue Cuban visa application at the airport (DOWNLOAD)
Responsible and Ethical Travel To Cuba (RESPECT) Travel Affidavit (DOWNLOAD)
Copy of your U.S. passport valid at least 4 months beyond the date of the trip's return. (use the field Copy of your Passport first page of the form below)
* If you are a citizen of another country, you must have a valid passport of that country along with U.S. residency permit or visa with multiple entry permitted, also valid at least 4 months beyond the date of the trip's return
* If Cuban born, you must hold either a valid and stamped Cuban passport or if you left Cuba prior to January 1, 1971, a U.S. passport and a PE-11 entry permit.
Departure from Fort Lauderdale, Florida to Havana, Cuba in JetBlue Airlines.
Tentative itinerary
SHOW+
This itinerary is subject to change
Friday, December 29, 2017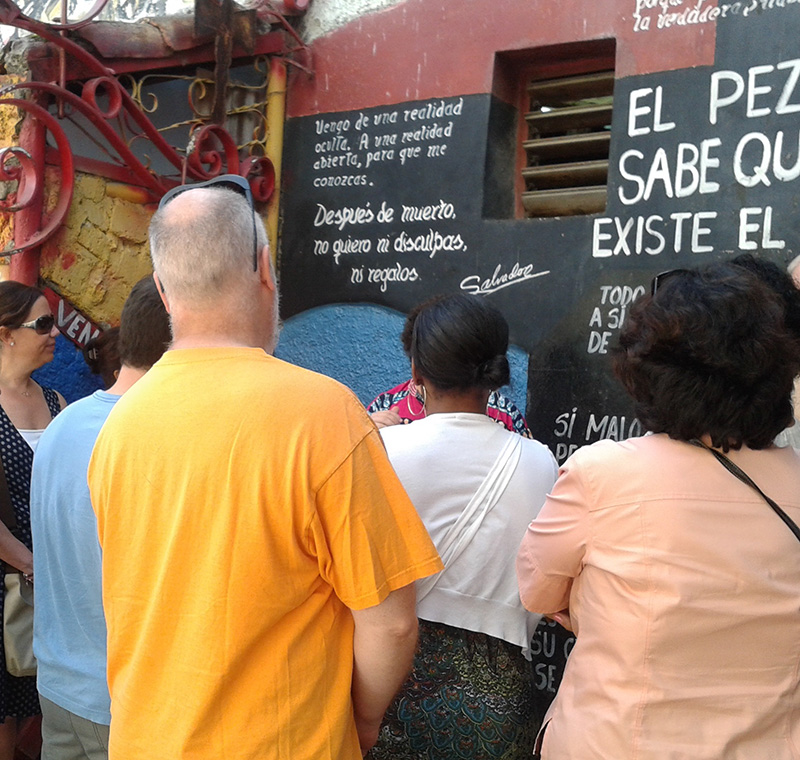 Check-in at JetBlue. 
Departure from Fort Lauderdale.
Arrival in Havana.
Exchange money at the airport.
Transfer to Hotel Kohly.
Orientation meeting.
Welcome dinner.
Saturday, December 30, 2017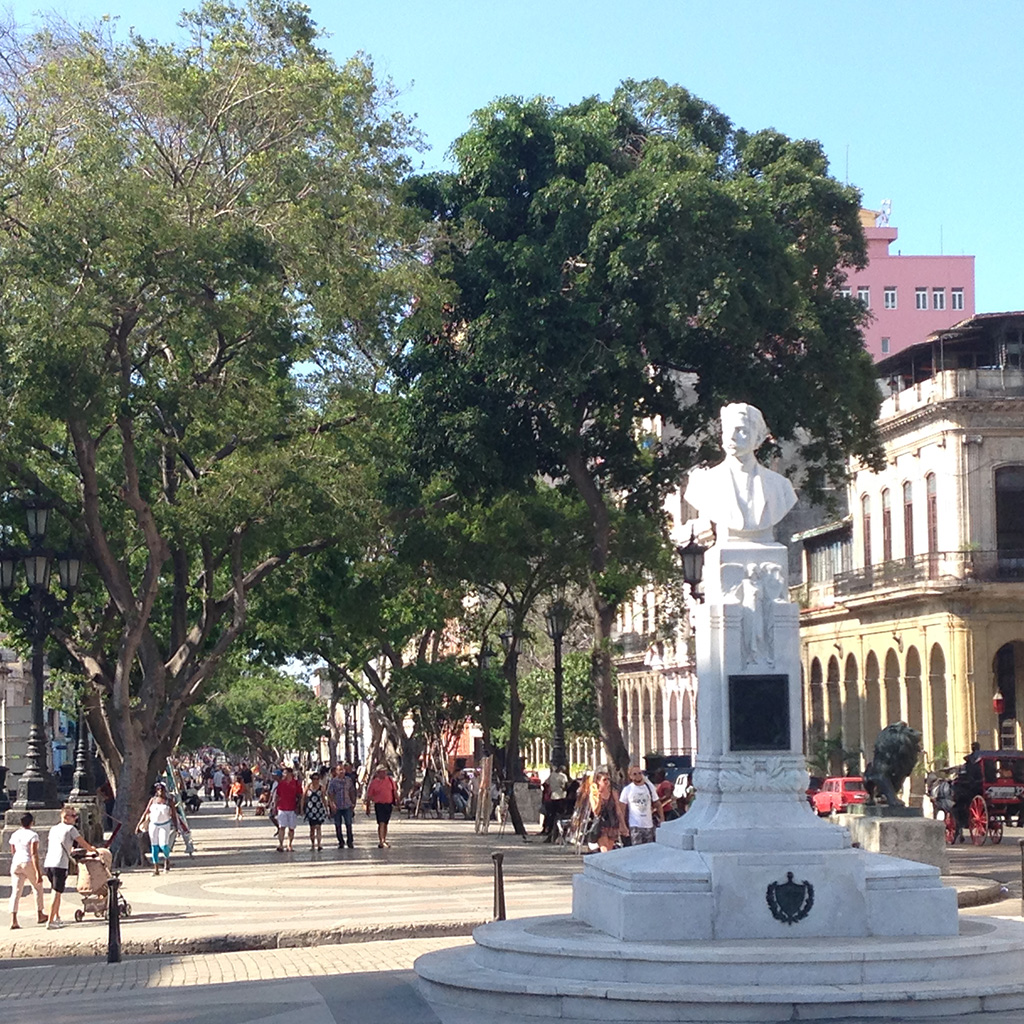 Meeting with an architect and urban planner to discuss Havana's urban development, participation and architecture.
Walking tour in Habana Vieja. Explore the historical and oldest district of Havana; walk along Plaza Vieja, Mercaderes street, Plaza de Armas, and the Cathedral.
Lunch at Paladar NaO in Old Havana (included)
Meeting with members of the Community Project Espiral. Espiral is a grassroots project dedicated to educate educating young people on environmental issues and sustainable development. Discussion on various pressing issues in Cuba with college students and young professionals..
Evening optional visit to the Fabrica de Arte Cubano (FAC), an old cooking oil factory that has been restored and is now the venue for concerts and exhibits of vanguard art in Cuba (cover not included - 2 CUC) One-way transportation only.
Sunday, December 31, 2017
New Year's Eve in Havana

Drive Driving tour to Miramar and Vedado: the Miramar Trade Center, Revolution Square, Anti-imperialist Tribune and the University of Havana.
Visit the Callejón de Hamel, a street cultural center led by painter and muralist Salvador González Escalona. His internationally known artwork deals with the roots and influences of African religions in Cuba
Lunch at La Torre (included).
Dialogue with a medical doctor about the current achievements and challenges of the public health care system in Cuba.
Traditional dinner (included) and New Year's Eve Party with Cuban guests.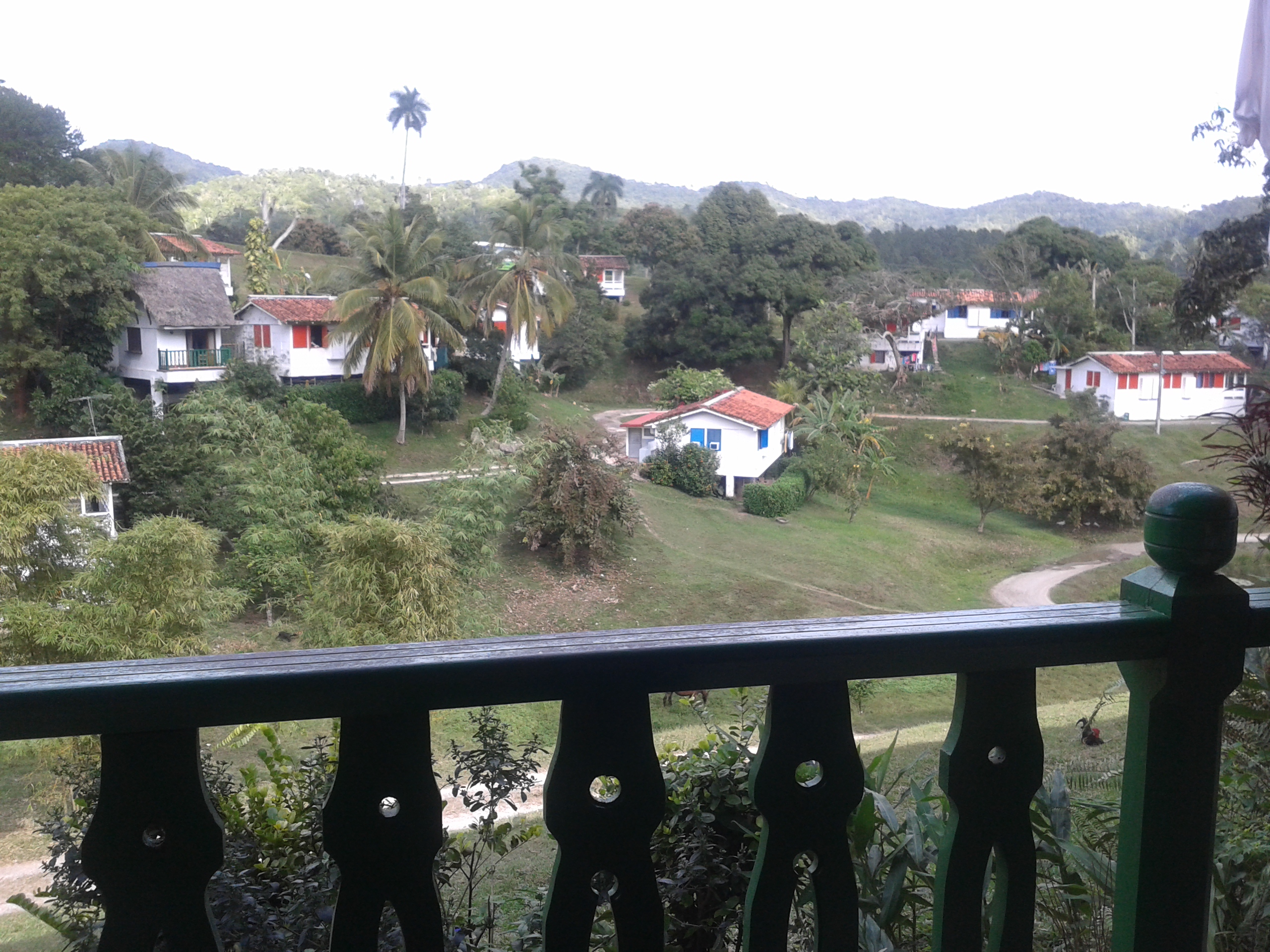 Excursion to Las Terrazas, a biosphere reserve and national park in the Sierra del Rosario of Artemisa and Pinar del Rio. Walk around the community of 1000 inhabitants and meet with local artists and crafters. Learn about the history of this community funded in 1970 and the massive reforestation program implemented in the early 1970s.
Lunch at Casa del Campesino (included)
Enjoy an  afternoon out at San Juan river (bring your bathing suit if you would like to swim).
Check-in at Hotel La Moka.
Optional dinner at ecological and vegetarian restaurant El Romero.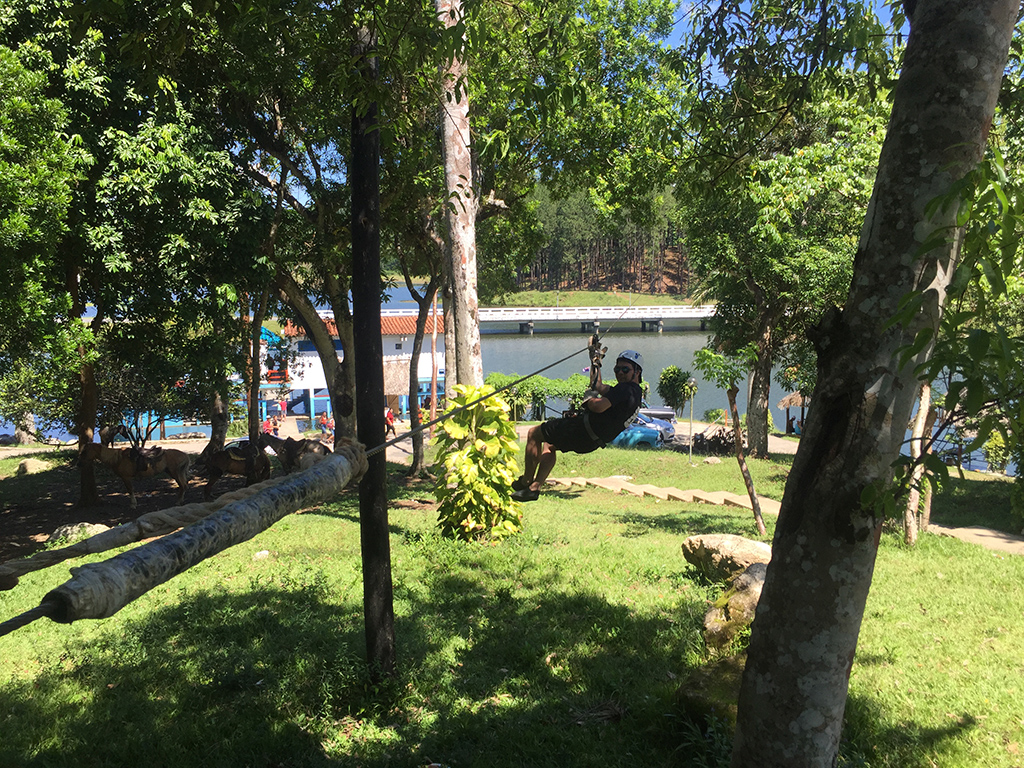 Optional activities such as hiking, zip-lining, horseback riding and rowing at La Moka lake.
Lunch at Cafetal Buenavista (included)
Return to Havana.
Check-in at Hotel Kohly.
Cuban Socialism in Transition: overview of the current economic and political situation in Cuba on with an economics professor.
Dinner on your own.
Wednesday January 3, 2018
Education and Arts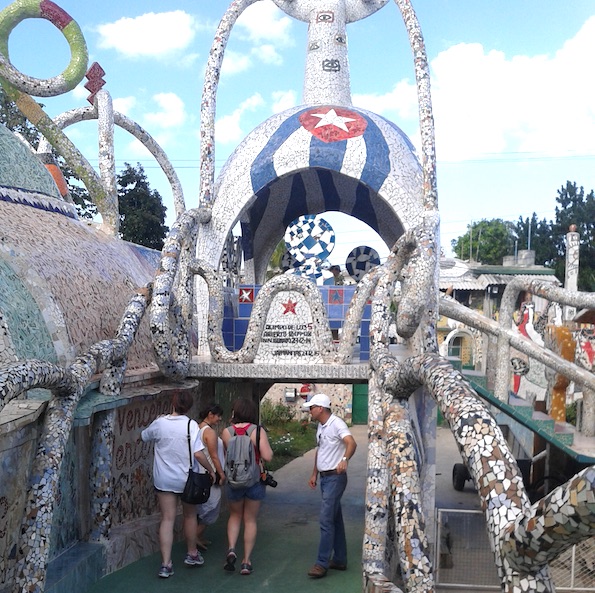 Visit the Literacy Campaign Museum and meet Professor Luisa Campos from the Pedagogical University and Director of the Museum. Discussion on the educational system in Cuba.
Visit to the home and art studio of ceramist and painter José Fuster and learn about his art community project.
Lunch at the art studio (included)
Visit to the Arts and Crafts market.
Return to the hotel and free for dinner.
Departure to Cannon firing ceremony at La Cabaña Fortress (cover included) Explore one of the biggest fortresses of 1700s in Latin America.
Return to the hotel.
Thursday, January 4, 2018
URBAN AGRICULTURE AND EASTERN COAST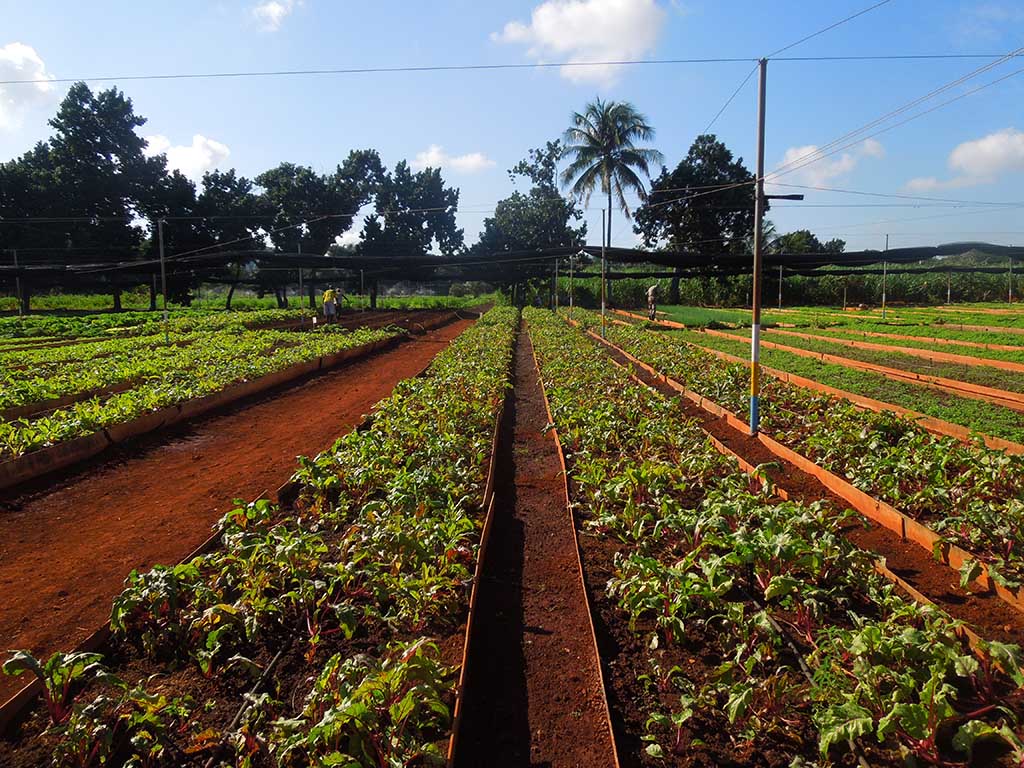 Meeting with the Institute for Friendship with the People (ICAP)
Visit the the Organic Agricultural Urban Cooperative of Alamar meet with managers, specialists and workers.
Lunch at Mi Casita de Coral (included)
Excursion to Santa Maria beach.
Return to the hotel.
Cultural performance with Okan-Tomi, a community project that explores and reworks Afro-Cuban dances and music traditions.
Farewell toast.
Dinner on you own (our coordinators will provide suggestions and assits with reservations)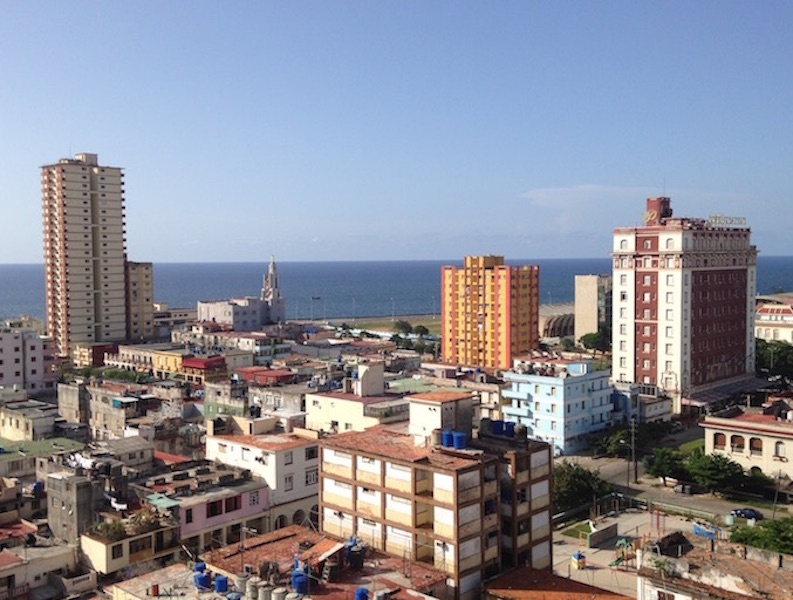 Hotel check-out.
Transfer to the airport.
Check-in at the airport.
Departure to The United State.
Costs
SHOW+
The cost includes the following:
Hotel accommodations in Hotel Kohly (3*) for 6 nights in Havana and Hotel La Moka (4*) in Las Terrazas for 1 night.
Daily breakfast at hotel and other meals as indicated in the program.
In/out airport transfers -airport pick-up will be provided between 2:00 to 4:00 PM - JetBlue Flight 1499 is scheduled to arrive at 1:42 PM. If you select a flight or airline arriving outside of this time frame, you will have to arrange your own transfer. Taxis fare typically run between 20 and 30 CUC per car.
Ground transportation for all scheduled activities in Havana and Las Terrazas.
Overnight excursion at Las Terrazas.
Entrance/Program fee associated with scheduled activities (unless otherwise indicated)
Guided visits and cultural activities included in the program.
Fees/honoraria for professors, lecturers, and institutions.
Expenses for Cuban participants (coordinator, guides, drivers and others)
Program coordination as it is indicated in the tentative itinerary, translations and expert tour guides.
Administrative overhead fees.
The cost does not include the following:
Airfare (Range price with JetBlue $200.00 - $250.00)
Cuban Visa (It can be paid directly at the JetBlue airport counter $50.00)
Meals not listed in the itinerary.
Tips and gratuities.
Personal expenses.