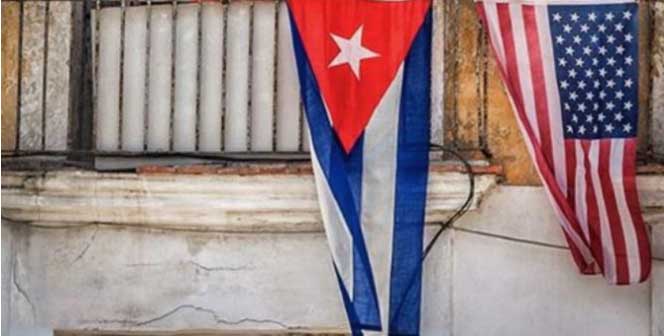 The growing number of U.S. visitors to Cuba—a virtual tsunami that has jumped by 80% since the Obama Administration began relaxing travel to the island in 2015—has prompted the creation of RESPECT (Responsible and Ethical Cuba Travel), an association of 100 U.S. institutions, organizations and travel organizers that arrange Cuba travel (see below).
From January 2015 through June 2016, Cuba received 732,868 visitors from the United States, and commercial flights opened up from major U.S. cities to a number of Cuban airports, including Havana, this November.
"The sudden upsurge has put a strain on existing Cuban infrastructure," said Bob Guild, vice president of Marazul, one of RESPECT's initiators. He noted that the association hopes to make U.S. travelers more aware of the need to protect Cuba's cultural heritage and environment, as well as to support the local economy. "Our aim is to make U.S. travel to Cuba part of the global movement for ethical travel," said Guild, adding that it is "particularly important in supporting Cuba's goal to become a sustainable destination for mutual learning and benefit."
RESPECT's principles (see below) have been adopted by travel agencies, as well as environmental, artistic, musical, academic, legal, medical, religious and social justice organizations. Also included are sister-city and Cuban-American groups.
"We believe the time has come for a new relationship with Cuba," commented Walter Turner, president of Global Exchange, another initiating RESPECT member, "one that starts with transparency and social responsibility, building trust along the way through respectful exchanges."
The 17 Principles issued by the 65 founding organizations and some 35 individuals commit travelers, among other points, to "respect all Cubans, without regard to skin color, gender, sexual orientation, religion, age, political persuasion, abilities or economic status."
Guild emphasized that the association has chosen this week to announce its founding, "a fitting way to commemorate the U.S.-Cuba opening begun at this time two years ago on December 17," and said RESPECT is welcoming new institutional and organizational members. Those interested should write to respect@respectassociation.org.
*****
RESPECT
Responsible & Ethical Cuba Travel
An association of U.S. Travelers to Cuba
respect@respectassociation.org 
Mission Statement
RESPECT (Responsible and Ethical Cuba Travel) is a U.S. professional association uniting nonprofit entities, travel agents, tour operators and other travel service providers dedicated to practicing and promoting ethical and socially responsible travel to Cuba.
Principles
Members of the Association agree to uphold the following principles in organizing travel to Cuba:
We understand that the opportunity to visit Cuba is a step towards promoting mutual understanding and learning, through firsthand respectful exchanges, contributing to more informed, pro-active and responsible global citizenship on the part of all concerned.
We frame our Principles in the context of the internationally agreed-upon UN Sustainable Development Goals and respect for Cuba's path to sustainable development, as determined by Cubans themselves.
(https://sustainabledevelopment.un.org/sdgs, http://www.undp.org/content/undp/en/home/sdgoverview/post-2015-development-agenda.html)
"First do no harm" – the cornerstone of medical ethics worldwide – is fundamental to the principles that guide our organizations and those who travel to Cuba with us, respecting historical sites and natural areas and leaving them as we find them without disturbing their peace and sanctity .
We encourage our travelers – before they travel – to learn about Cuba and its history from a variety of sources, including Cuban sources.
We are committed to transparency in our relations with all Cuban entities and people, accurately and honestly representing ourselves and our intentions.
We affirm our commitment to respect all Cubans, without regard to skin color, gender, sexual orientation, religion, age, political persuasion, abilities or economic status.
We are committed to upholding non-exploitative relationships with Cuban entities and people, and respect for policies and laws enacted to prevent discrimination and exploitation of all kinds.
We promote healthy and respectful travel to Cuba and vehemently oppose "sex tourism" and associated businesses in any form, all of these prohibited by Cuban law.
We are committed to support Cuba's efforts to confront climate change and protect the environment, actively contributing to conservation of energy and water resources, as well as protection of urban and rural landscapes, flora, fauna, beaches and marine life.
We will respect the authenticity of Cuban culture, its heritage, multiple roots and manifestations, as well as the cultural contributions of the Cuban people to world culture. We will consciously help to care for and maintain the country's UNESCO-identified World Heritage Sites and other monuments and sites that constitute part of Cuba's cultural patrimony.
We will abide by Cuban laws and regulations pertinent to our travel, including but not limited to immigration and customs regulations.
We are committed to protecting the health of our travelers and the Cuban people, by doing our part to keep infectious diseases and prohibited drugs from entering Cuba.
We encourage travelers to purchase products made in Cuba particularly from those who contribute to local development efforts, giving back to their communities.
We uphold the rights of travelers and their hosts in Cuba to be treated with respect and dignity, and commit ourselves to addressing issues of concern in this area through established mechanisms between the Association and its Cuban counterparts, in a spirit of constructive dialogue and joint reflection.
We believe all US citizens and residents have the right to travel to Cuba, and advocate lifting all US governmental travel restrictions to the island.
As an Association, we encourage our members' efforts to support travel to Cuba by people of modest means, making the island a destination for the many, not just the few.
The Association supports Cuba's contribution to the Caribbean as a zone of peace, and as a safe and peaceful destination for all travelers.
*****
Coordinators
Bob Guild, Marazul (bguild@marazul.com)
Gail Reed, MEDICC (gailannreed@gmail.com)
Walter Turner, Global Exchange (waturner@igc.org)
Founding members
Academic Travel Abroad Kate Simpson President
Altruvistas Malia Everette President
Backroads Tom Hale Founder and President
Caribbean Conservation Trust Gary Markowski Founder, Executive Dir.
Center for Cuban Studies Sandra Levinson Executive Director
Center for Responsible Travel (CREST) Martha Honey Executive Director
Classic Journeys Edward Piegza President
Common Ground Debbie Ledesma President
Cross Cultural Journeys Cilla Utne CEO
Cuba Cultural Travel Daniel Perez
Cuba Educational Travel Collin Laverty President
CubaMar Fernando Bretos
CubaPuentes Silvia Wilhelm President
Distant Horizons Amanda Bradshaw / Janet Moore
Educational Travel Alliance Mike Eizenberg President
Environmental Defense Fund Dan Whittle Senior Director
Global Arts/Media Vanessa Greene
Global Exchange Walter Turner President
Global Health Partners Bob Schwartz Executive Director
Global Links Kathleen Hower Director
Holbrook Travel Andrea Holbrook President
Insight Cuba Tom Popper President
International Expeditions Steve Cox Director
International Outreach Educational Rodrigo González
Center (Cuba Girasol)
Interplanner Alex Lopez President
ISRAM – Latour / PrideWorld Richard Kreiger President
Marazul Charters Armando Garcia President
Marazul Tours Mayra Alonso / Kendra Guild
Marazul Miami Travel Marisol Rodriguez President
MEDICC Nassim Assefi Executive Director
Mejdi Tours Scott Cooper President
Metamovements Anara Piers Frank Founder, Director
The Ocean Foundation Mark Spalding President
PlazaCUBA Alisa Froman Executive Director
Road Scholar JoAnn Bell Vice President
Row Adventures Peter Grubb Founder, President
Son Dos Alas – Cultural and Educational Travel Melisa Riviere, Ph.D. Founder
Wilson international Daniel French / Digna French
YourWorld Consultant Group, Inc. Willard Taylor
African American Studies Department – Merritt College Professor Siri Briggs Brown
Art Trips to Cuba Dr. Pedro Schuck Coordinator
Boulder-Cuba Sister City Organization Kate Hennessey / Spense Havlick
Center for Global Justice Cliff DuRand Coordinator
The Committee on Illinois/Scott Schwar
CubaTours4U
Cubamistad Cynthia Roberts
Diaspora Enterprise Solutions, LLC Kasara E. Davidson, Esq.
EcoCuba Network Pam Montanaro / Michele Frank Co-founders
Foundation for Normalization of US/Cuba Relations Elena Freyre President
Fund for Reconciliation and Development John McAuliff Executive Director
Hothouse Jazz Club, Chicago Marguerite Horberg Executive Director
IFCO/Pastors for Peace Gail Walker Director
Howard County Friends of Latin America Leslie Salgado Chairperson
MAAT Center Dr. Maisha Amen President
Madison Camaguey Sister City Association Ricardo Gonzalez
Making the RoadPrexy Nesbitt Executive Director
Minnesota Cuba Committee Marcy Shapiro Chairperson
National Lawyers Guild Natasha Lycia Ora Bannan President
National Network on Cuba
Pittsburgh-Matanzas Sister Cities Partnership Lisa Valanti Vice President
Richmond, Ca – Regla, Cuba Friendship Committee Rita Barouch Chairperson
Seattle – Cuba Friendship Committee John Waller
*SOL² ECONOMICS* Eric Leenson President
US Women and Cuba Collaboration Jan Strout / Cindy Domingo
Venceremos Brigade Malcolm Sacks / Rachael Ibrahim
The Wisconsin Medical Project Dr. Bernard Micke President
Witness for Peace Ken Crowley
Individual sponsors*
Marilyn Aguirre-Molina Professor of Public Health-CUNY Graduate School of Public Health & Health Policy
Mavis Anderson Senior Associate, Latin America Working Group
Charles Auffant Professor, Rutgers University School of Law
Dr. Lisa Brock Academic Director, Arcus Center for Social Justice Leadership, Kalamazoo College
Leslie Cagan Former Coordinator, Cuba Information Project
Aviva Chomsky Professor of History / Coordinator of Latin American Studies, Salem State College
Otis Cunningham Chicago
Joelle Deloison
James Early Former Director, Cultural heritage Policy, Smithsonian Institute For Folklife and Cultural Heritage
Jill Soffiyah Elijah Attorney
Richard Feinberg University of California at San Diego
Alvaro Fernandez Editor/Publisher Progreso Weekly / Semanal
Jane Franklin Historian
Pat Fry Writer
Mariana Gaston Educator
Danny Glover Chair, TransAfrica Forum Board
Conner Gorry Cuba Libro
Robert Greenberg Educator
Barbara Honig Los Angeles
Ben Jones Artist, Professor Emeritus, Jersey City State Univ.
Valerie Landau
Walter Lippmann CubaNews
Iraida H. López, Ph.D. Ramapo College of New Jersey
Sheryl Lutjens Professor of Women's Studies, College of Humanities, Arts, Sciences, Social And Behavioral Sciences, California State University San Marcos
Félix Masud History Department, DePaul University
Bill Montross National Lawyers Guild
Peter Orris, MD, MPH Professor and Chief of Service, Occupational and Environmental Medicine – University of Illinois Hospital and Health Science System
Lisandro Pérez Professor and Chair, Department of Latin American and Latina/o Studies, John Jay College of Criminal Justice, City University of New York
Louis A. Perez J. Carlyle Sitterson Professor History / Director/ Institute for the Study of the Americas University of North Carolina at Chapel Hill
José Pertierra Attorney
Vanessa Ramos Asociación Americana de Juristas (AAJ)
Dr. Harold Rogers Chair, Afro American Studies, City College of Chicago
Nelson Valdes Professor, University of New Mexico
Cynthia l. Vidaurri Scholar
Karen Lee Wald Writer
*Organizations listed for identification purposes only
http://progresoweekly.us/one-hundred-institutions-travel-organizers-found-respect/